I am very excited to introduce this amazing Dutch traditional fashion education system in English for the first time in history.
This diploma program is based on ENSAID, one of the top traditional Dutch fashion education programs. http://www.ensaid.nl/geschiedenis.php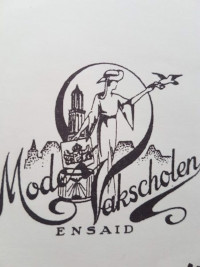 The ENSAID was founded in 1912 when Ms. Hendrikse-Knapen had devised a method to make dress patterns. Over the years, the ENSAID curriculum for the entire women's and men's fashion business has been further developed.
Since then ENSAID has about 300 licensed teachers who teach according to the ENSAID pattern drawing system. They teach for hobby as well as fashion education programs that train for the ENSAID fashion exams.
For further information about ENSAID you can find at www.ensaid.nl
This is a fantastic program as first step to become a professional pattern maker and a dressmaker. The lesson will be in English with the original ENSAID books.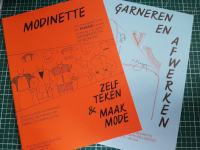 In this course you will learn:-
how to draft and fit basic women's blocks to your own measurements and develop the skills required to draft and fit made-to-measure garments for yourself or clients. Students will complete a basic level of bodice, sleeve and collar, skirt, trousers, dress, jacket and children's block.
This course is suitable for the people who are already in the clothing industry, or studying fashion design at school, or home dressmaker and interested in learning basic professional pattern making skills.
During the 'Modinette' course you will learn to make more than 50 basic patterns and learn to make a few of them 1/4 scale, some of them in 1/2 scales as well as in actual size with professional techniques.
Lesson break August and December